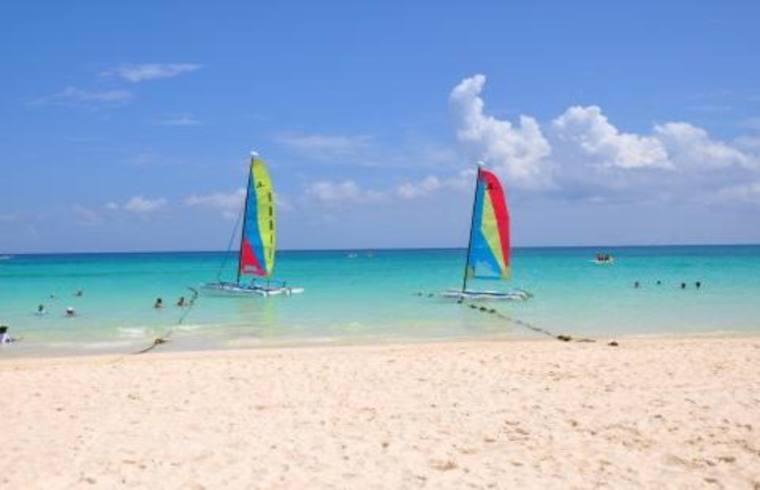 To let Apartment in Playa Del Carmen, Quintana Roo, Mexico
Number of beds: 2 + 1 extra bed
Brand new furniture and amenities in beautiful condo complex Haab!
This charming studio is part of the new condo development Haab, which is
located just one block from the amazing Coco beach and one block to 5th
Avenue with all the shops, restaurants and nightlife. Itís tastefully
decorated with a modern touch with a king size bed equipped with high
quality linen and sleeper sofa that comfortably sleeps one adult. The living
room area has a satellite flat screen TV and DVD/CD player. The kitchen is
small but fully stocked with all the necessary appliances such as
refrigerator, stove with oven, utensils, microwave, coffeemaker, blender,
toaster and drinkable water with a dining area that accommodates four
people. The condo is situated on the 2nd floor with a balcony overlooking
the cozy pool area. Itís the perfect condo for the urban couple or family
with one child. This vacation rental unit is also available as a long-term
rental Ė please contact us for information on availability and pricing.

You can book this condo securely on our website
www.VimexVacationRen... at any time. You can also skype us
(VimexVacationRentals) and make a reservation with our bilingual staff
speaking English and Spanish (not Swedish).
This condo is located on 40th Street (Calle 40) and first Avenue in Playa Del
Carmen, near Coco Beach. It takes less then a few minutes to walk to the
beautiful white sand beach.
Allergy friendly
Broadband
Cooking
Electricity included
Freezer
Fridge
Micro
Mobile cover
No smoking
Outdoor place
Pets not allowed
Shower
Swimmingpool
TV
WC
Washing machine
Bike rental
Boat rental
Canoe rent
Diving
Fishing
Fotballground
Golf
Playground
Riding
Swimming
Tennis
Bank
Bus
Liqour shop
Pharmacy
Sea
Shop