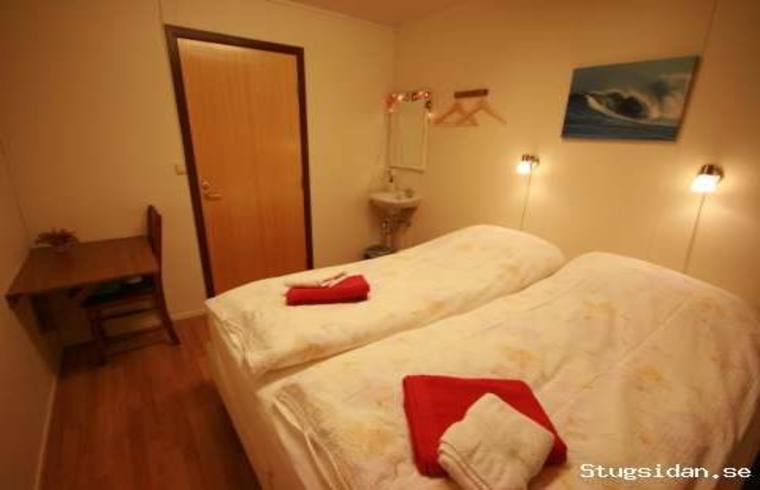 To let Bed & Breakfast in Vopnafjörður, Austurland, Iceland
Number of rooms: 8
Number of beds: 17

High season: 90 EUR/day

Low season: 75 EUR/day
Rents yearly
201 EUR/year
Hvammur Guesthouse.
Sleeping facilities with 8 doubles. Wash basins are in every room. Shared
bathrooms are situated in the middle of the house. Living room with television.
Coffe set and a hairdrayer in every room.
Vopnafjordur is on route 85.
Sireksstadir is on route 919.
The village on Kolbeinstangi is 20 km away.
The Swimming Pool in Selardal is 30 km away.
Sandvikurheidi to Bakkafjordur and Thorshofn, route 85.
Hellisheidi to Egilsstadir, route 917.
Disabled friendly
Electricity included
No smoking
Outdoor place
Pets not allowed
Shower
TV
WC
Fishing
Golf: 20km
Hiking: All around
Playground
Swimming: Selárdalslaug 30km